Twitter removed more than 10,000 automated accounts from their social network because they were spreading messages designed to discourage Twitter users to vote in the November 6 U.S. elections, as reported by Reuters.
Furthermore, the incriminating tweets appeared to originate from the Democratic Party after the Democratic Congressional Campaign Committee (DCCC) started flagging them for removal.
The 10,000+ Twitter accounts were removed starting late September with the last one being disable somewhere in early October after they were flagged for misleading behavior.
Although the number of deleted accounts might seem quite significant, according to Twitter's CEO Jack Dorsey, they have disabled between 8.5 million and 10 million profiles every week during 2018 because of account automation and spam spreading suspicions.
Dorsey also declared in front of the United States Senate Select Committee on Intelligence in September that the social network also has to thwart up to 530,000 suspicious logins per day, roughly double the amount it had to deal with in 2017.
The 10K Twitter profiles removed for misinformation on Friday are just a drop in a sea of automated accounts connected to fake news publishers
Also, Twitter is also known for having removed millions of accounts it detected as the parties responsible for spreading fake news during the 2016 U.S. presidential election.
"For the election this year we have established open lines of communication and direct, easy escalation paths for state election officials, DHS, and campaign organizations from both major parties," a Twitter representative said in a statement to CNN Business.
"We removed a series of accounts for engaging in attempts to share disinformation in an automated fashion - a violation of our policies. We stopped this quickly and at its source," also stated the Twitter spokesperson.
Even though Twitter's tools in the fight against misinformation and fake news have been perceived as being quite effective, more than 80% of accounts known to have tweeted links linking to fake news publishers are still active on the platform as discovered by the Knight Foundation in a study on how fake news spread on Twitter.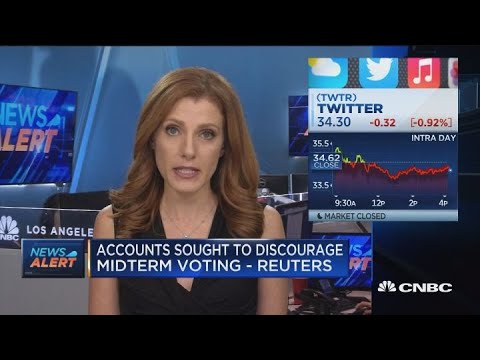 Play Video